Girp Wholesale Brief – Abril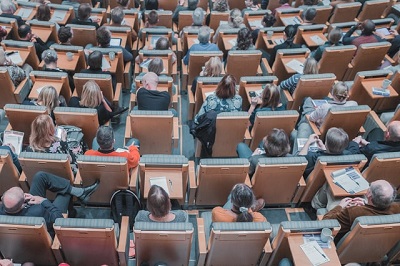 The right medicine, at the right place, at the right time.
Pharmaceutical wholesale distribution is commited to delivering medicines to the patient as close and as fast as possible via their local pharmacies in the national territory. 
In Portugal this activity is authorized and regulated by the National Pharmacy and Medicines Institute – INFARMED through specific legislation (Decreto-Lei 176/2006) and subject to GDP Guidelines (Portaria n.º 348/98).
Pharmaceutical wholesale distribution in Portugal comprises pre–wholesale activity, full-lining and some short-liners, along with a strong movement of cooperatives. 
The full-line wholesaler with its own distribution fleet has shortened the distance and service time to pharmacies, guaranteeing better care and better quality services to the community as a whole. It therefore contributes to better public health. 
However, the excellence and quality of pharmaceutical distribution services are potentially at risk…
…from the overall weak economic and financial situation that affects Portugal in particular, to the increasing legislative and regulatory pressure exerted on the pharmaceutical market. In particular price reductions have affected our national wholesalers and pharmacieswho create most businesses and employ the majority of human resources in the sector, yet they face lower rates of return compared to most other market participants.
In this sense, GROQUIFAR's Pharmaceutical Division, which brings together the Portuguese pharmaceutical wholesalers, wishes to support our associates with a strong intervention before the National Public Administration and on European level.  
To accomplish this purpose, we have been developing stronger relations with all the health partners such as Apifarma, the National Association of Pharmaceutical Industry, ANF, the National Association of Pharmacy and GIRP, the European Association of Pharmaceutical Full-line Wholesalers, which we joined in 1993.
As part of our strong collaboration with GIRP, it is GROQUIFAR's great pleasure to invite you to the forthcoming 53rd GIRP Annual General Meeting, taking place from 3rd to 5th June 2012 in Portugal at the Penha Longa Hotel & Golf Resort in Sintra. 
This event strives to provide "An Inspired Vision for Healthcare in Times of Change".         
The conference will assess the changing dynamics of the pharmaceutical market and how our sector provides healthcare services in the global and European market in times of change. We will hear about the soon-to-be established pan-European medicines verification system as well as the obligations and opportunities it places on the supply chain stakeholders.
Groquifar takes courage from its believe in our associates' future; a future with high quality services, continuous innovation and technological upgrade. We invite you to witness this message at GIRP's Annual General Meeting and highly recommend you to participate.
Be part of this premium event!"
António Paula de Campos                                       Rui Carrington
President of the Phamaceutical                               Vice President of the Pharmaceutical
Division of Groquifar                                                   Division of Groquifar
Vice President of the Board                                       CEO of OCP Portugal SA
of Groquifar
President if the General Assembly
of Udifar